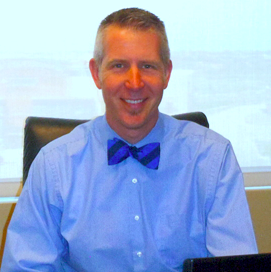 Address:
Centennial Foot and Ankle Specialists
15901 E. Briarwood Cir., Suite 300
Aurora, CO 800016
Dr. Thelander is a native of Jamestown, NY. His hobbies include golf, skiing, motorcycling and hiking with his family. His is married and has two wonderful young boys.
Dr. Thelander graduated from Grove City Collegein Grove City, PA with a B.S. in Biology. He then proceeded to Chicago, IL, where he received his DPM from The Scholl College of Podiatric Medicine in 2000. He then went to Mt. Sinai Medical Center in Miami Beach, FL to complete his surgical training during a 2 year surgical residency. He has been in private practice in Centennial, CO since 2002. Dr. Thelander is board certified in forefoot and rearfoot surgery. He is a member of ACFAS, APMA and CFAS. He is a board member of the Colorado Foot and Ankle Society.