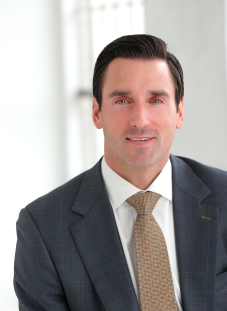 Schoeff, Jonathan E., MD, FACS
Specialty:
General Surgery
Address:
10103 Ridgegate, Suite 207
Lone Tree, CO 80124
Jonathan E. Schoeff, MD, FACS, is a board certified general surgeon, specializing in minimally invasive (laparoscopic) and advanced spine access and exposure surgery.
Dr. Schoeff was born and raised in Columbus, Ohio. He received his medical degree and completed his general surgical residency training at the University of Cincinnati. He then began his surgical practice in July of 2009, relocating to San Diego on active duty in the United States Navy. After completing 4 and a half years of active duty service, he moved to Denver, Colorado.
Dr. Schoeff's surgical practice focuses on minimally invasive surgery and advanced spine exposure and access, emphasizing a minimally invasive approach to the spine. In his own words, "I place substantial emphasis in my surgical practice on utilizing the latest techniques and technology to perform the majority of procedures through small incisions, using special instruments. This has been proven to dramatically decrease recovery time after surgery, overall need for narcotic pain medication, and time to return to full activity and work, with an overall improvement in quality of life".
Combining his experience and expertise acquired from multiple tours in Afghanistan, along with extensive specialized training in advanced laparoscopic procedures including groin, abdominal wall, and hiatal hernia surgeries, as well is minimally invasive spine exposure techniques, Dr. Schoeff is able to provide the latest specialized procedures to maximize benefit and minimize recovery time for his patients. Dr. Schoeff and his wife currently reside in south Denver.