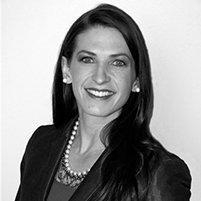 Address:
2352 Meadows Blvd #270
Castle Rock, CO 80109
Dr. Jessica Herzog provides podiatry care as a Board-Certified foot and ankle surgeon at Castle Rock Foot & Ankle Care. Dr. Herzog earned a Bachelor of Science degree in Biological Sciences from Rosalind Franklin University of Medicine and Science and a Doctor of Podiatric Medicine degree at The Scholl College of Podiatric Medicine.
Dr. Herzog is dedicated to providing exceptional care for all of her patients, which involves taking several factors into consideration to create a treatment plan. She bases this personalized plan on the patient's lifestyle, living situation, and long-term plans/goals. Dr. Herzog also shows a strong commitment to the Castle Rock community as a whole by participating in local events, including races, chamber events and at her local church.
Dr. Herzog, who grew up in Ohio, enjoys spending time outdoors and participating in activities such as running, road/mountain biking, playing tennis and hiking. When she's not busy doing outdoor activities, she enjoys cooking, traveling and playing the piano. She loves doing these things alongside her husband, son and daughter.