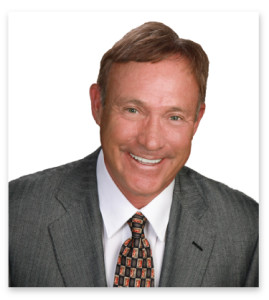 Specialty:
Orthopedic Surgery
Spine
Address:
Colorado Orthopaedic & Spine Surgery Institute
7800 E. Orchard Rd., Suite 350
Greenwood Village, Co 80111
Robert Bess grew up in Denver, Colorado and enjoys family activities such as travel, golf, skiing and daily workouts. The active and athletic lifestyle Dr. Bess embraces helps him to understand the needs of patients who wish to feel their best and get back to work and pain-free living as quickly as possible. Coming from a large Denver family and having children of his own, makes Dr. Bess excellent with treating all ages from children to seniors. In fact, Dr. Bess was the Director for the Children's Hospital fracture clinic for 8 years.
Education: Dr. Bess attended Cherry Creek High School where he lettered in football and baseball. Dr. Bess remained involved in Creek athletics by being the football team doctor for 15 years. Dr. Bess played baseball for the University of Arizona and graduated from the University of Colorado. Dr. Bess completed his medical school, internship and residency at the University of Colorado, as well. Dr. Bess completed a Trauma fellowship where he studied in Switzerland and Germany and later a spine fellowship where he spent 6 months studying in Nottingham, England. These international relationships enhanced Dr. Bess' knowledge with advancing technologies.
Experience: Dr. Bess has been a prominent Colorado surgeon for 29 years. His competence, confidence, and compassion inspire a deep comfort level with his patients. While practicing in Colorado, Dr. Bess held numerous positions of respect amongst his peers, including former clinical faculty at Denver Health and associate clinical professor of orthopaedics at University of Colorado. Dr. Bess is a former president of the Colorado chapter of the Western Orthopaedic Association and founder of the Orthopaedic Trauma Symposium. Being active in the Denver area for these decades, Dr. Bess has excellent working relationship with other orthopaedic and spine surgeons in our community and elsewhere. So, if you need a referral, or a second opinion, Dr. Bess is delighted to assist the patient in finding the best fit for patients.
Even though Dr. Bess has such vast experience, he has always taken the time to stay current with new technology to improve the lives of his patience. For example, Dr. Bess was the one of the first surgeon in Colorado to perform a disc replacement. Since that time, disc replacement has become the world wide accepted alternative to spinal fusion. Numerous patients have experienced tremendous pain relief from this procedure with minimal down time. Dr. Bess currently utilizes international manufacturer Synthes (www.synthes.com) product ProDisc (www.syntheseprodisc.com) for disc replacements for both lumbar and cervical disc degeneration. To see if you are a candidate for easing pain while maintaining good range of motion in your spine, please call the office for an consultation.
Dr. Bess participates in studies and writing papers to advance research in his field. For example, he was selected in a small group of surgeons nationwide to determine the efficacy of a minimally invasive spine surgery to dramatically reduce the pain of spinal stenosis with a shorter recovery time and less surgical site pain.
Dr. Bess has lectured nationally and internationally and currently serves as Medical Director of the Bioscience division of Korean company, Aegis Spine (www.aegisspine.com.)