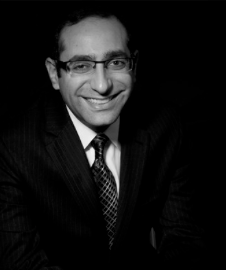 Specialty:
Pain Management
Physiatry
Address:
1536 Cole Boulevard, Suite 120
Lakewood, CO 80401
Shimon Y. Blau, MD graduated from the University of Maryland Medical School, and performed his internship in General Surgery at Washington Hospital Center in Washington, DC. He then performed research at the National Institute of Health before completing residency at Nassau University Medical Center in East Meadow, NY.
Following residency, Dr. Blau practiced in Delray Beach, FL, where he established himself as one of the top rated pain management physicians in the state. He returned to Colorado where he was born and raised in 2013. Dr. Blau specializes in interventional pain management and sports medicine. He has particular interest and expertise in ultrasound-guided injections, and has developed new techniques to improve safety and efficacy of these procedures.
Dr. Blau lives in Denver, and enjoys spending time outdoors, whether hiking, biking, or snowboarding.